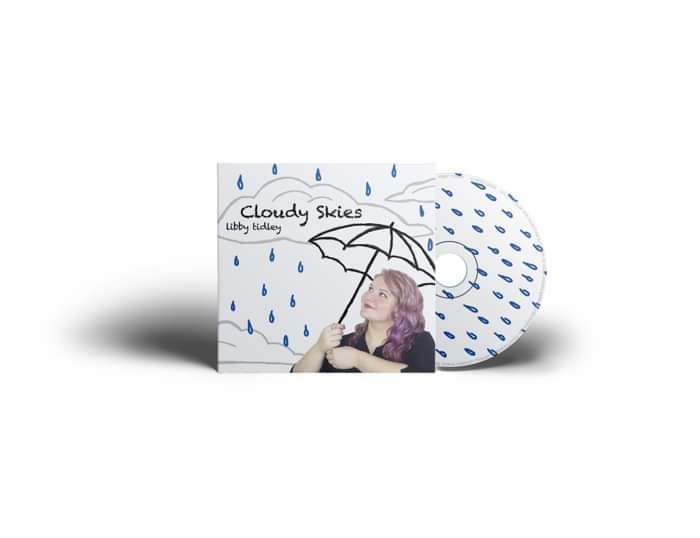 Cloudy Skies (CD)
The 2nd EP from dark folk pop lyricist Libby Tidley!
After her breakthrough on to the iTunes Charts late last year Libby is aiming for to take this EP to next level with the not just some of the best songs she has written to date but also with the element of new sounds too by introducing some super talented friends playing some haunting sounding instruments.
Songs by Libby Tidley, Ukulele by Libby Tidley, Guitar by Patrick Boyd, Piano by Roya Gharbi, Violin by Antoinette Belle Graham, Percussion and Programming by Jake Aspey, Backing vocals and harmonies on track 2 by Zannah Perrins & Roya Gharbi, Backing vocals and harmonies on track 5 by Roya Gharb, Produced and Mixed by Jake Aspey, Mastered by Patrick Boyd, Recorded at We're Not Just Cats Records HQ, Art by Tarsha Wenban.