What is We're Not Just Cats Records? And Where did it come from?
We're Not Just Cats Records originated as just a little spin off idea from a web-series of the same name made by Jake Aspey. He wanted the world to know that musicians on the internet are not just kids in their rooms with ukuleles and an web-cam but so much more, so he set out to make a web-series exploring this idea and trying to answer the question of is there such thing as a "YouTube Musician"?
During this web-series he got to know and worked with a whole load of these musicians that use YouTube as the main platform in which to express their talent. He got them all together and created the 1st We're Not Just Cats Volume collection showcasing these amazing musicians in all their glory. Through interviews and general chit chat with all these amazingly talented people he discovered that a lot of these musicians either had no other way of getting their music out there or didn't know how to do it.
With all this information Jake decide that he was going to create the 1st independent internet record label based of the same themes and morals of the web-series of getting these amazingly talented peoples creations to the wider world and that if it is going to share the same themes and morals it should share the same name too.
So We're Not Just Cats Records was born!
Offering musicians of the internet a fair and easy way to get their music out to the rest of the world with a anti 360 style "reverse contract" in which the minimum the artist will make out of their sales is 80%. We're Not Just Cat Records is dedicated to find a way to make any kind of format that the musician would desire to sell and find the best way for it to be financed too *.
*that number is down to contract negotiation and is genuinely the minimum any artist will walk away with from their sales split. we pride ourselves on being open honest and straight forward with all our musicians and always have their best interests.
** financing method for physical releases will be discussed at the contract stage to make sure that no one is out of pocket especially the musicians
By signing up you agree to receive news and offers from We're Not Just Cats Records. You can unsubscribe at any time. For more details see the privacy policy.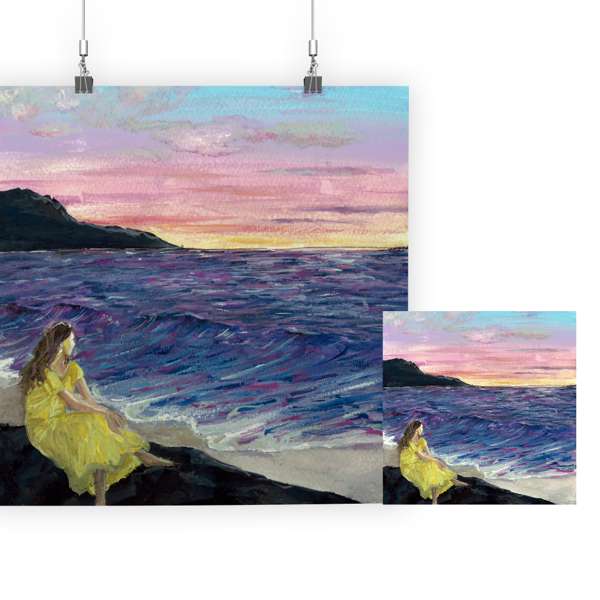 Wrong Side of the Sea (Limited Art Print + Digital)
$5.43